Happy Saint Patrick's Day! I found these 7 interesting facts about today's holiday. I hope you enjoy them...
1. SAINT PATRICK WAS BRITISH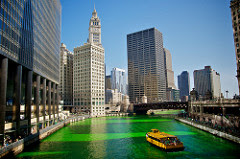 Although he made his mark by introducing Christianity to Ireland in the year 432, Patrick wasn't Irish himself. He was born to Roman parents in Scotland or Wales in the late fourth century.
2. NEW YORK TAKES SAINT PATRICK'S DAY SERIOUSLY
New York City's Saint Patrick's Day Parade is one of the world's largest parades. Since 1762, 250,000 marchers have traipsed up Fifth Avenue on foot – the parade still doesn't allow floats, cars, or other modern trappings.
3. SO DOES CHICAGO...
The city has been celebrating Saint Patrick's Day by dumping green dye into the Chicago River since 1962. It takes 40 tons of dye to get the river to a suitably festive shade! Watch a time-lapse video by clicking here.
4. WE SHOULD REALLY WEAR BLUE
Saint Patrick himself would have to deal with pinching on his feast day. His color was "Saint Patrick's blue," a light shade. The color green only became associated with the big day after it was linked to the Irish independence movement in the late 18th century.
5. IT USED TO BE A DRY HOLIDAY
In the past, Saint Patrick's Day was considered a strictly religious holiday in Ireland, which meant that the nation's pubs were closed for business on March 17. The day was converted to a national holiday in 1970.
6. THE WORLD RUNS UP QUITE A BAR TAB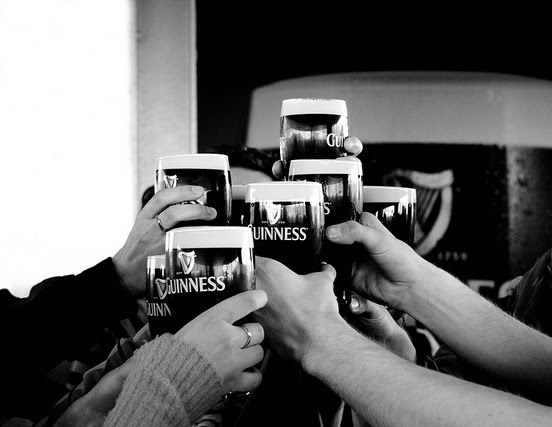 The estimated total amount spent on beer for Saint Patrick's Day celebrations is $245 million. Across the world, 5.5 million pints of Guinness are consumed on an average day. On Saint Patrick's Day, this rises to 13 million.
7. BUT THE LEPRECHAUN ECONOMY IS THRIVING
A little-known fact from Irish lore: Leprechauns earned that gold they're guarding. According to legend, leprechauns spend their days making and mending shoes. It's hard work, so you can't blame them for being territorial about their pots of gold.

Enjoy today's festivities and stay safe,
P.S. Today is the last day to take advantage of my special Saint Patrick's Day offer. Until midnight tonight, you can get my book, Sharing the Secrets, Learning the Lies: A Guide to Florida Personal Injury along with a bonus CD and Special Accident Report- absolutely free!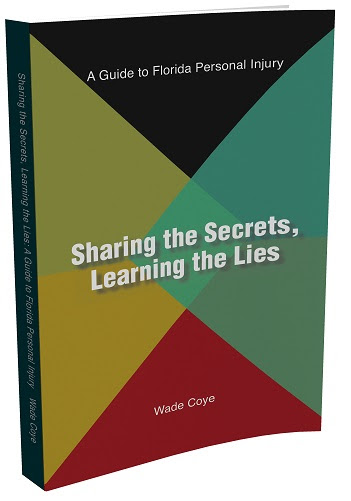 There are only FIVE special offers left.

Request your free copy with bonus items now.
My book reveals 37 secrets and 19 lies about injury law and car accidents and has a five-star
rating on Amazon.com.
You will learn…
The ONE THING you must do

within 14 days

of your accident (page 42)

The

two most important factors

in determining case value (page 10)

How to understand what your insurance will and will not cover (chapter 3)

6 critical steps you must take after an accident (page 65)
Why you should not trust the insurance company's repair shop (page 72)
How to choose the right doctor (chapter 5)

A claim you could make against your own insurance company if your car is damaged, but not totaled (page 86)

The secrets to getting a fair settlement (chapter 10)

An 8-step breakdown of the normal process for lawsuits (page 109)

The one 4-letter word that might cost you (chapter 12)

How to start gathering the most important evidence you need (page 75)

…and more!
All of this information, valued at $16.95 is yours – absolutely free!You won't even have to pay for shipping.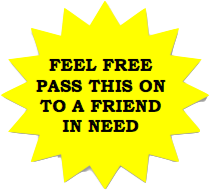 Source: MentalFloss.com
Photo Credit: Max Talbot-Minkin (CC by 2.0)