I read a heartbreaking article in the news this week...


A 12-year-old boy drowned in the swimming pool at the Hyatt Regency Grand Cypress hotel near Walt Disney World.
The boy was DeShawn Smith, who was staying at the hotel with his family. They were visiting from Maryland.
This is a tragic case, and I can't imagine what the Smith family must be going through. Florida, with its many pools and beaches, is notorious for having a high drowning death rate.
Swimming pools are dangerous and there is a high risk for young children that are not adept at swimming.
Here's what we would ask the hotel if we were helping the Smith family...
1) What are the pool rules and regulations?
This hotel pool would be considered a public swimming pool, which means it
must obtain a valid permit from the state, and
follow specific rules and regulations. I would check to see if the hotel adhered to all rules and if the pool had the appropriate safety equipment available. If not, the hotel may be liable.
2) Was there a lifeguard on site?
Next, I would find out if a lifeguard or supervisor was on duty. If so, where were they during the time the child drowned? What were they doing and why weren't they watching the pool?
And if there was no lifeguard, there should at least be a sign posted that states parents must not leave their child unattended.
3) Was there a gate around the pool?
Some hotels may have a gate around the pool with a lock that a child cannot reach. The hotel may be liable if the child got into the pool area because the gate was not working properly.
The Florida Department of Health is aware of Florida's high drowning death rate and they are taking steps to increase pool safety.
Check out the following links from local organizations in Florida offering swim lessons for young children:
Our hearts and prayers go out to the Smith family.
P.S. Have you been injured in an auto accident, slip and fall, or other type of accident?
My book, Sharing the Secrets, Learning the Lies reveals 37 secrets and 19 lies about injury lawthat insurance companies don't want you to know!
Click here to download your absolutely free copy of "Sharing the Secrets, Learning the Lies"
Don't catch yourself saying
"I wish I knew this earlier."
Get your free download now.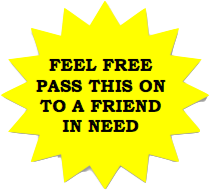 Source: Orlando Sentinel