While family traditions are common during the holiday season, some traditions can range from slightly unusual to totally bizarre.
Check out these 5 strange holiday traditions from around the world.
In Japan, Christmas is synonymous with Kentucky Fried Chicken. Only one percent of Japanese actually celebrate Christmas, but ever since KFC launched a massively successful campaign in 1974 promoting its
Christmas meals, droves of Japanese flock to KFCs across the country on

Dec. 25

.
2.
Czech's Marriage Prediction
Czech women predict on Christmas whether they will marry in the next year by throwing a shoe over their
shoulders while standing with their backs
to the house door. If the shoe lands with the heel toward the door, the woman will stay single for another year.
3.
Iceland's Yule Lad
From

December 12th to the 23rd

, Icelandic kids leave a shoe on their windowsill. While they sleep each night, 13 magical Yule Lads climb down from the mountains to leave gifts in the shoes of well-behaved children. Naughty kids end up with a potato instead! Originally, the Yule Lad tradition had a more sinister tone and many parents used their mysterious nighttime visits to scare their children into behaving.

4. Ukraine's Spider Web Tree
Christmas trees in the Ukraine are often covered in spider webs. An ancient legend tells of a poor family who grew a Christmas tree from a pine cone. But the family was penniless, so the tree would remain unadorned. Upon waking, the children discovered that spiders had spun webs of glistening silver and gold silk around the tree's branches. Today,Ukrainians dress up their trees with spider webs to welcome good luckinto the coming year.
5. Sweden's Burning Goat
Every year since 1966, the Swedish town of Gävle celebrates Christmas by placing a giant yule goat in the middle of the town square. However, arsonists have managed to set the massive straw animal on fire so many times that lighting the temporary monument has almost become a tradition of its own.
Fun Christmas Traditions From Around the Office:
Mary Kate Moran, Litigation Assistant:
"My family has a game where you have to guess what a present is before you open it. My parents will write clues on the present to help us guess. For instance, one year my sister got sheets and it said "From Martha Stewart" on the package."
Clinton Grubb, Case Manager:
"We have a tradition of passing on a figurine frog named "Rupert" to a different family member each year. Whoever gets Rupert that year gets to take care of him until the next year. We even take Rupert on vacations."
Faye Sweetnam, Marketing Director:
"My family makes creative DIY gifts every year. Some of the gifts we've made include hand-painted jewelry boxes, bracelets made from old forks, personalized paintings, and homemade red wine. Last year I hand-sewed coin purses."
What are your family's holiday traditions?
Thanks,
P.S. My injury law book is now available on
but you can get it absolutely FREE on my
website! Click here for more info.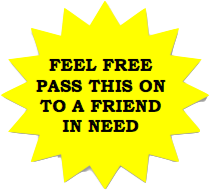 Source: Reader's Digest
Source: Huffington Post
Photo courtesy of Danny Choo
Photo courtesy of Erika Smith
Photo courtesy of Amy Humphries
Photo courtesy of Casey Bisson