Santa

will

have

no

trouble

finding these houses!
Pictured right is the home of Attorney Amber Williams' parents, featuring holiday music and over 60,000 lights across one acre of land. According to Amber, it takes her father 3 weeks to set up the display and he asks for lights, decorations and extension cords for his birthday.

Location: 12863 159th Court North, Jupiter
Lights on:
5-10pm
There are beautiful Christmas displays across Central Florida.
Here are 6 amazing places to see lights:
Location: 14645 Grand Cove Dr., Orlando
This beautiful home in Hunter's Creek is decorated with over 60 Christmas tree's outside, decked out with lights and ornaments. You can check out photos on their Facebook page here.
Lights on: Sun-Thurs 6-9 pm, Fri-Sat 6-10 pm
Location: 642 Sunburst Way, Kissimmee
With 60,000 lights synchronized to Mannheim Steamroller, this house received a place on the 2009 National Top Five list of holiday light displays from Reader's Digest. You can see photos on their website here.

Lights on: 6:30-10 pm nightly
Location: 3302 and 3307 Smu Blvd, Orlando
There is some Christmas collaboration going on in this extravagantly decorated Lake Irma neighborhood. Between the 16-foot candy canes, blinking displays with synchronized music, a running toy train and animatronic figures, there's something for everyone.
Lights on: Weekdays 6-10 pm, Weekends 6 pm-midnight
Location: 14118 Winterset Drive, Orlando
Roughly 55,000 lights blink to music at this Moss Park home. The display is filled with playful touches such as a bubble machine and a pair of animated snowball fights between Santa and a snowman.
Lights on: 6-11 p.m. nightly
Location: 2015 Taylor Road, Winter Park
Just behind the Whole Foods Market in Winter Park is an entire stretch decked out in lights. One of the homes features three rooftop Santas, several Disney characters, plus a multitude of blinking lights.
Lights on: 5:30-11 pm, nightly
Location: Lake Eola Park, Downtown Orlando
Five times a night, the Lake Eola Wonderland Christmas Tree comes alive with a music and light show, synchronized with the Christmas tree and fountain.
Lights on: 5:45 pm, 6:45 pm, 7:45 pm, 8:45 pm and 9:45 pm
P.S. My injury law book is now available on
but you can get it absolutely FREE on my
website! Click here for more info.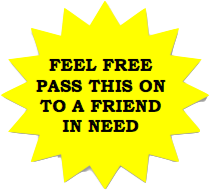 Source: Orlando Sentinel.