'Tis the season for giving, and these charities are cooking up a feast for those
in need. Below is a list of charities and churches in Orlando serving free Thanksgiving dinners in 2016. Everyone is welcome so p

lease share with anyone you know who is in need of a free meal this Thanksgiving.
Holm's Helpings From the Heart
Eric Holms, the owner of several Golden Corral restaurants, is cooking enough for 20,000 people. Meals are available for carry-out or delivery for local churches and nursing homes.
When: Thursday 11am - 5pm
Where: The Salvation Army gymnasium - 400 W. Colonial Drive in Orlando

One Heart for Women and Children
The nonprofit will be serving 400 hot meals. Guests can eat on site or take the food to-go. Anyone in need is welcome.
When: Thursday 10am – 11am
Where: 628 W. Anderson St. in Orlando
Osceola Council on Aging
The traditional holiday meal is free to everyone, but donations are graciously accepted.
When: Thursday 11am – 1pm
Where: The Barney E. Veal Center – 700 Generation Point in Kissimmee
Community United Methodist Church
Reservations are required. Call 407-831-3777. Come enjoy a free Thanksgiving meal with all the trimmings.
When: Thursday 11:30am
Where: 4921 S. U.S. Highway 17-92 in Casselberry
Christ the King Episcopal Church
Reservations are required. Call 407-277-1151.
When: Thursday 12pm
Where: 26 Willow Drive in Orlando
I wish everyone a safe and happy Thanksgiving!
P.S. My injury law book is now available on
but you can get it absolutely FREE on my
website! Click here for more info.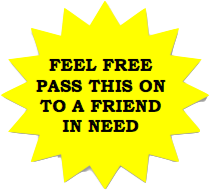 Source: Orlando Sentinel.
Photo courtesy of Ruocaled.