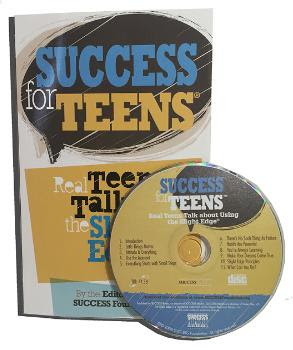 The results are in...again!
If you've been following me awhile, you'll know that in the past year, I've donated 1,400 Success for Teens books to a local high school.
With the help from the teachers there, Coye Law Firm hosted its first Success for Teens writing contest earlier this year.
We asked the students to write about their most ambitious goal and explain how they will use the "slight edge" approach from Success for Teens to make that dream a reality.
For the first contest, three bright, young women won 1st, 2nd and 3rd place.
Now, we hosted a second writing contest and this time around, the fellas stepped up their game!
Congratulations to...


Jaylon, who won the 3rd place prize of $50.

Brandon, who won $100 for 2nd place...

...and Adrian, who won the grand prize of $200!

I announced the winners

Tuesday

night and recorded a live video of the event on Facebook. You can watch it by clicking here.

I'd like to give a special "thank you" to the teachers for helping us select the winners, and to all the students that participated!
I wonder who will win the next contest?

P.S. If you or a loved one is struggling with the Veterans Administration, pre-order my book Standby to Standby and you will be squared away in no time! You can pre-order an ABSOLUTELY FREE copy of "Standby to Standby" by clicking here. I will mail it to in 2-3 weeks.

Want to read the first 5 pages? You can also click here for an EXCLUSIVE sneak peek at the first few pages of "Standby to Standby."

What are you waiting for, soldier?

Click here to pre-order "Standby to Standby" now.