On Monday, July 13
th
Orlando police officer William Anderson was working a security detail at a McDonald's on South Kirkman Road. Around
2:45 a.m.
he responded to a call about reported gunfire nearby and pulled over a car that he saw leaving that area.
When Anderson walked up to the car, a passenger bolted out the door. When Anderson moved towards the front of the car to pursue him, the driver of the car attempted to run Anderson over.
Anderson fired his gun as the car came barreling towards him.
The car that ran him over was found burning in Gotha several hours later. The driver has been arrested and is facing charges for attempted second-degree murder and resisting an officer with violence.
Anderson has been hospitalized.
What kind of benefits could Officer Anderson receive?
Because Officer Anderson was injured on the job, he and his family could have a number of legal issues to consider, especially if the injury becomes life or career threatening.
Personal Injury Protection (PIP): Officer Anderson could put his PIP benefits on notice to reserve wage loss while he is in the hospital or cannot work. If he does not tell his insurance company to put the benefits on notice then they may be automatically used to pay his initial medical bills.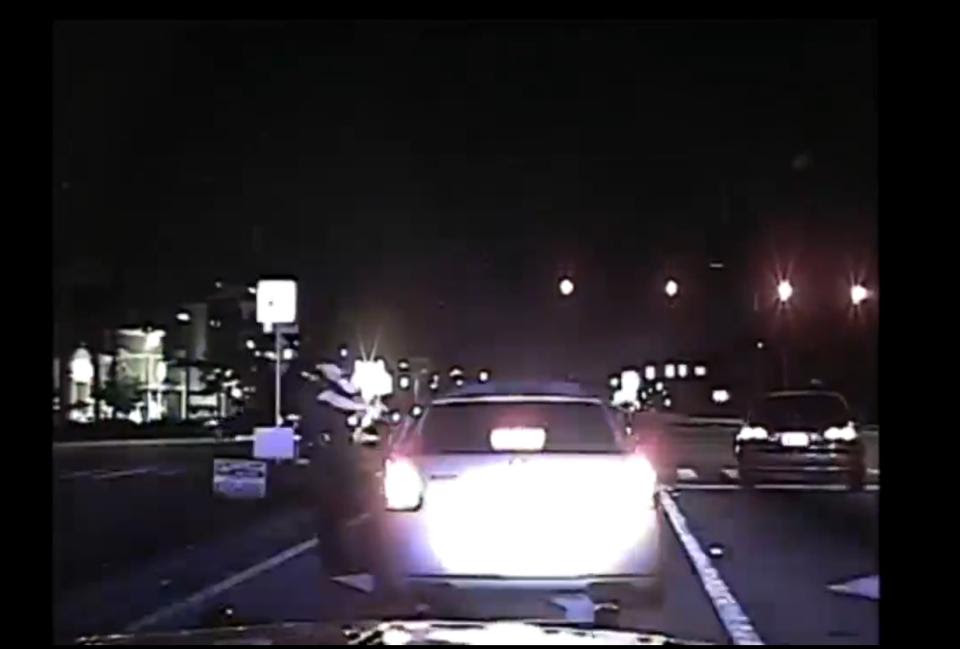 Workers Compensation (for medical bills): Anderson's medical bills could be paid by the City through Workers Compensation. Of course, Workers Compensation does not always provide the best of care, only minimal care.
Workers Compensation (for wage loss): Workers Comp could also pay wage loss benefits if Anderson cannot work. The amount depends on his actual out-of-work status. Typically, the governmental entity (in this case, the City of Orlando) will pay for sick time, vacation time, and other benefits so that there is minimal to no disruption of income.
Workers comp will pay 66 2/3 of the officer's average weekly wage from the thirteen weeks before he was injured, a benefit that will continue for a maximum of 104 weeks.
Health Insurance: Because Anderson has health insurance, if a dispute arises with the City about his medical care within the workers compensation system, it may be necessary to use his health insurance to get needed care.
This is often times overlooked as a possible solution to difficulties with the Workers Compensation system and claims adjusters who are more concerned with ensuring that they provide the minimum benefits under the Workers Compensation system rather than working to help the officer get well.
Personal injury claims against the driver: Anderson would have a claim against the driver who injured him. He would have a bodily injury claimagainst his automobile insurance company and against the owner of the hit-and-run vehicle in question. Hopefully, Officer Anderson has a sizable uninsured motorist policy that he can use to obtain a settlement for his damages.
Short-term/Long-term Disability: If Anderson has a short-term or long-term disability plan, then letting the insurance company know immediately that he has suffered serious injuries can speed things up if there is a need to pursue those benefits as well.
Social Security Disability: If it appears that Anderson will not be able to work again after the hit-and-run, then he needs to file for Social Security disability as soon as possible. He can file online at ssa.gov, but it can take 1-2 years to receive benefits so filing early is important.
Medical Retirement: If there is a career-ending injury then the City may consider allowing a medical retirement as part of their pension system rules. However, until that takes place, the indecision and unknowns for Anderson and his family will continue.
Exploring all the options early and understanding the interrelationship between the multiple areas of the law are critical for Anderson and his family.
Click here to watch the YouTube video.
Click here for full news story.
Get my FREE report on Workers Compensation here.
Get my FREE report on Personal Injury here.
To learn more about the Secrets and Lies of Personal Injury, pre-order my book "Sharing the Secrets, Learning the Lies: A Guide to Personal Injury."
Thanks,