Orlando police are conducting a special operation to crack down on motorists who don't stop for people crossing the street in a crosswalk.
Undercover officers will act as pedestrians in
Operation Best Foot Forward,
which started this morning in Orlando. Drivers who don't yield will receive tickets or warnings.
Operation Best Foot Forward is an effort to reduce injuries and fatalities
in Orlando, a region that has been ranked among the most dangerous in the U.S. for pedestrians.
I've seen many clients who have been involved in dangerous pedestrian accidents.
When drivers are making a right at a red light and too busy looking left for cars, they fail to look right to check for pedestrians.

One client in particular was walking in a crosswalk and struck by a motorist. It was almost a hit and run since the driver tried to drive away! Thankfully, another driver witnessed the accident and chased the car down.

I hope Operation Best Foot Forward will bring more awareness to crosswalk safety and make Orlando a safer place for pedestrians.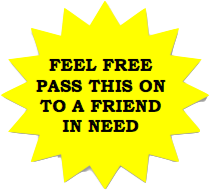 Source: Orlando Sentinel
Photo Courtesy of Nicholas A. Tonelli (CC by 2.0)