The June Coye Law Newsletter is here!
When Do You Get a Second Opinion on Your Case?

When something isn't right, life starts giving you warning signs. For instance, your car may beep when the engine needs attention.

Same goes for your attorney and your case. We meet people all the time for second opinions on their claims and I've noticed a few very specific warning signs that I'd like to share with you.

Click here to learn more.

---

Last month, some members of the Coye Law Firm family volunteered at the Orange County Bar Association "Wills for Heroes" event to say "Thank You!" to all the first responders in our community.

---

Coye Law Firm's Referral All-Stars!

Every month we give a big shout-out here to clients who gave us referrals.

This month we'd like to recognize...Linda Johnson, Brenda Nazario, Carmen Santiago, and Thomas Pekari!

Thank you all for trusting us with the legal needs of your family and friends

Thanks,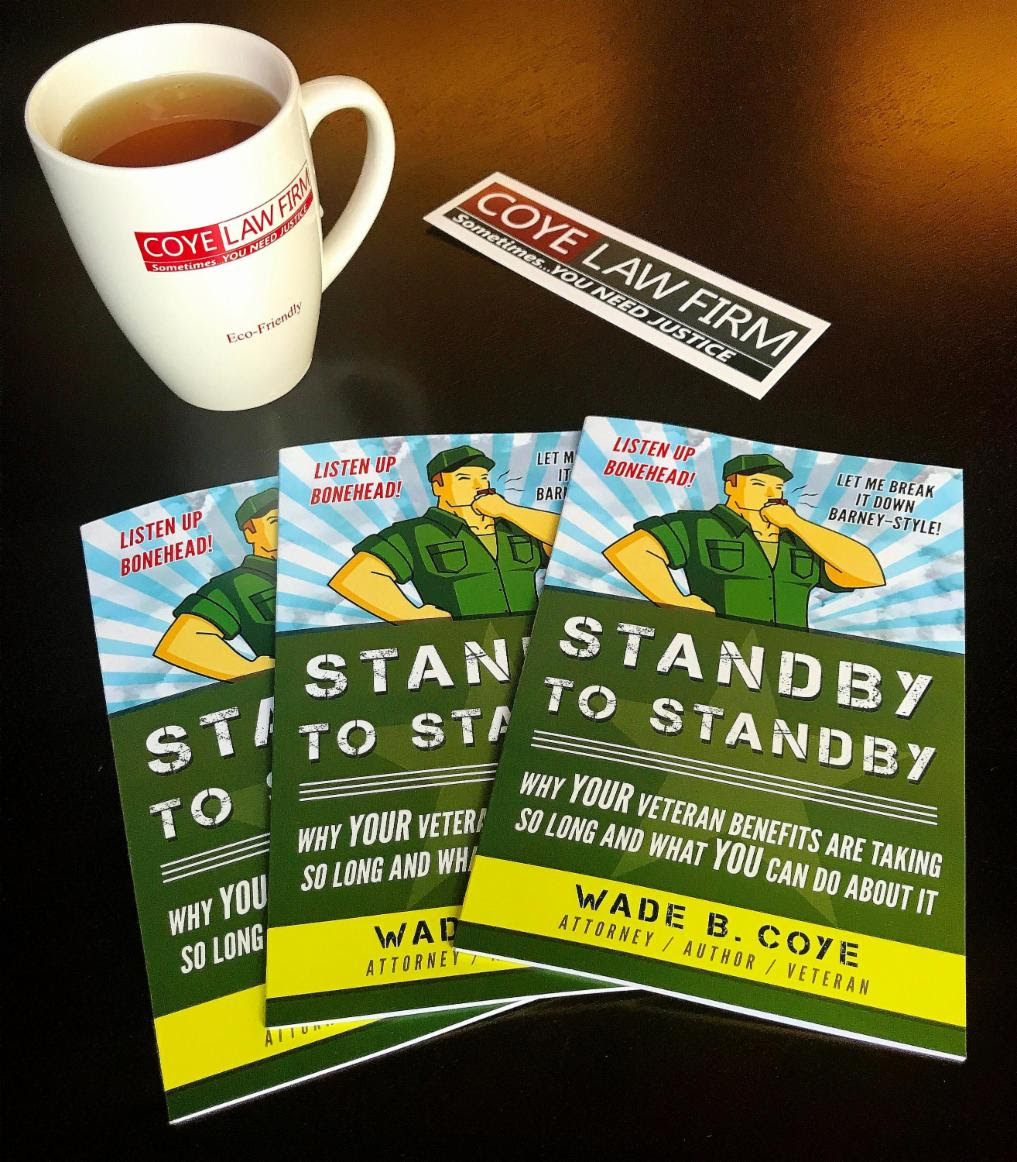 P.S. If you or a loved one is struggling with the Veterans Administration, order a free copy my book Standby to Standby: Why Your Veteran Benefits are Taking So Long and What You Can Do About It! and you will be squared away in no time! You can order an ABSOLUTELY FREE copy of "Standby to Standby" by clicking here. I will mail it to you.

What are you waiting for, soldier?

Click here to order "Standby to Standby" now.