The November Coye Law Newsletter is here!
If you'd like a free print copy mailed to you,
click here
to update your mailing address.
Veterans Day Remembered and Rey Neff - A Great Teacher and a Good Man
Rey Neff was my little league coach growing up. Like most small–town teachers, he wore a lot of hats. He also coached the swim team, taught high school science, and spent some time teaching the eighth grade sciences as
...
Click here to continue reading.
Helping Our Veterans
Many of our clients are veterans, and Coye Law has represented more than a few in their Department of Veteran Affairs claims. November is the month that we recognize the hard work and sacrifice of all veterans on Veterans Day, and we want to take this opportunity to discuss an important topic that could save lives — seeking help for... ...
Click here to continue reading.
Come In for a Free Holiday Family Portrait!

As the holiday season is quickly approaching, we would like to encourage you and your family to stop by the office for a free Holiday Family Portrait!...Click here to learn more.


Thanks,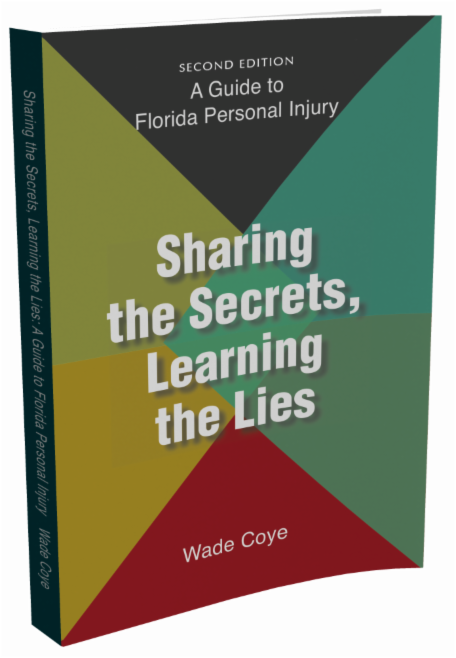 P.S. Do you know the 37 secrets to getting a better settlement and the 19 lies that you shouldn't believe? Discover them now with a free download of Sharing the Secrets, Learning the Lies: A Guide to Florida Personal Injury

Click here for a free download.

Discover the secrets and lies today before you catch yourself saying "I wish I knew this earlier."