I owe you an apology because I'm late in sending you the October e-newsletter!
But those of you on my mailing list have already received a print copy in the mail. Remember, you can join the print copy mailing list anytime, just click here

to update your mailing address.
So without further delay...
The October Coye Law Newsletter is here!
Cats May Get 9 Lives, But We Get Second Acts
Comebacks and second acts are a wonderful thing. A runner stumbles in the beginning, but brings home the win. A boxer falls to the ground after a heavy hit, but wins the final round.
We love to see that inspiring moment when someone can turn their situations around and overcome the odds, but comebacks and second acts ... CONTINUE READING
Not Every GI is a Joe
My daughter Austin graduated from Johns Hopkins University this year. One of her sorority sisters, Katelyn Koons, and a group of mechanical engineering students created an amazing invention for female veteran amputees. You see, women who need a prosthetic foot after losing a lower limb to injury or disease have limited options when it comes to footwear ... until now ... CONTINUE READING
Memes and Recipes
Check out funny memes and photos, and get a great recipe for tasty popcorn balls with a twist! CONTINUE READING
Thanks,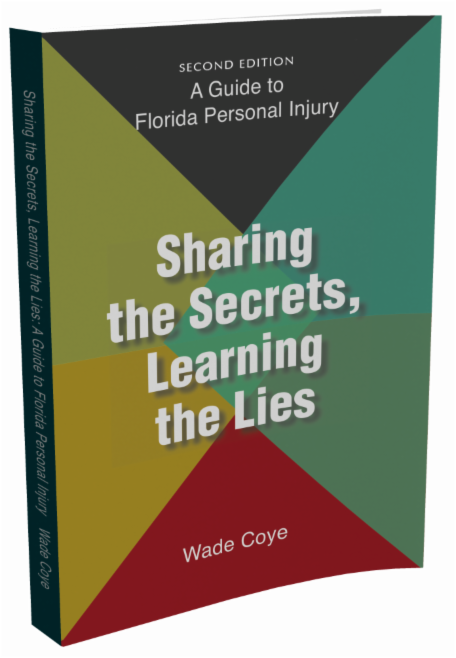 P.S. Do you know the 37 secrets to getting the best settlement for you that insurance companies don't want you to know? Discover them now with a free download of Sharing the Secrets, Learning the Lies: A Guide to Florida Personal Injury.

Click here for a free download.

Discover the secrets and lies today before you catch yourself saying "I wish I knew this earlier."