Amanda Beebe was shocked when she picked up her 18-month-old son from day care to find he was covered in more than a dozen bite marks.
"It looked like he'd been mauled by an animal," Beebe told The Associated Press. However, the doctor at the hospital confirmed that by the look of the marks, her son had been bitten by another child.
"The anger didn't set in until later," Beebe said.
"This is my son; he's been hurt.
As a mom you feel like this was your fault." Click here for the full article.
Situations like these are devastating for parents.
In fact, we had a client with a similar situation to Beebe's. This client, Paige, picked her son up from day care one day to find four bite marks on his skin.
When the day care tried to blow the situation off, Paige realized she needed an attorney.
Paige
originally called Morgan and Morgan, but they refused to take her case.
When she called Coye Law Firm, we asked her to come in
immediately
.
Click the video below to hear Paige's story and how Coye Law Firm helped her and her son after the day care she trusted failed to keep her son safe.
"Coye Law Firm treated me like a person and helped me emotionally."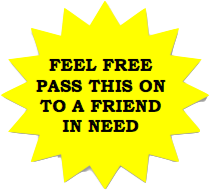 Source: Orlando Sentinel