I had the pleasure of speaking at the Eau Gallie Captain's Table in Indian
Harbour this week. Eau Gallie is a beautiful yacht club on the Banana River and the Captain's Table is a weekly men's informal luncheon group there. Carl Miller, the Commanding Captain, invited me to come speak about my injury law book, Sharing the Secrets, Learning the Lies to the members of the club.
I took this opportunity to share with the Captain's Table the reason
why
I wrote
Sharing the Secrets, Learning the Lies
. See, a few years ago
I had a memorable client
who was in a very serious car accident. This client had just started a new job and revealed to me that she was very concerned about being able
to pay her costly medical bills.
This client was memorable to me because she was interested in learning and understanding the details of her case. She did not want to make a mistake that might cost her and every time I met with this client, she would lament, "I wish I knew this earlier."
That's when I realized I needed to write a book for people like this client. Everyday people who want to avoid making mistakes with their case.
Thank you again to Carl Miller and the Captain's Table for having me this week. I enjoy every opportunity I have to share the secrets and lies of injury law.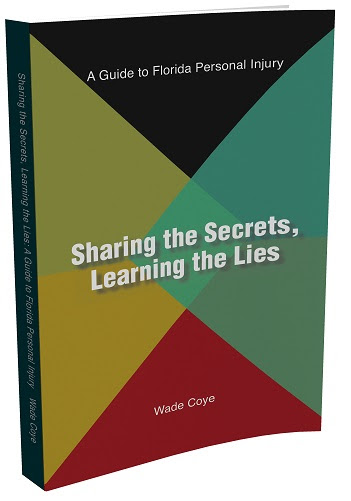 P.S. My book has a
rating on
Click here and you can get it
absolutely FREE on my website!

Don't find yourself saying "I wish

I knew this earlier."